DAN MONTEIRO
President
Dan is the President at Catalyst Training Services (CTS). He holds a Bachelor of Commerce Degree. Dan was an award winning Distributor of the Canadian Training and Development Group (CTDG), Canada's leading provider of management training and development programs. For over 20 yrs, through his programs and services, Dan has helped over 120 companies develop and enhance the skills of their leaders.
Dan has also helped numerous organizations in the selection process by interviewing short-list candidates. He has interviewed candidates for senior management positions including President, Vice President, General Manager, Branch, Sales, Operations, Finance, Customer Support, Distribution, Sr. Property Management and Sales Account Management.
Dan is a TEC Associate and a proud supporter of the TEC organization. His client base includes over 50 present and past TEC executive members.The Canadian Manufacturing and Exporters Association (BC), Canadian Plastics and Industry Association (Western Region) and the BC Wood Association have endorsed the professional services of Catalyst Training Services.

Dan Pearce
Facilitator
Dan is a graduate student of the Industrial Distribution Program of Texas A&M University, and has facilitated for such divergent organizations as Freybe Gourmet Foods, Allied Shipbuilders and Rempel Bros. Concrete Inc. He is a highly competent facilitator of Leadership Programs and hands-on practitioner of Management, Sales, Customer Service, and Quality Improvement Initiatives. Dan brings his wealth of experience based on 30 years in management and business ownership to all levels of sales, manufacturing and administration. His pragmatic approach and his ability to identify with our participants' needs, helps them discover a true team approach to problem solving.
Dan has also written extensively, his articles have appeared in such publications as BC Business, The Quality Quarterly, Timber Processing and Mill Product News. As past President of the Quality Council of BC, Dan specializes in helping participants improve their most valuable resource, their people.
Dawne Bringeland
Facilitator
Dawne holds a Masters Degree in International Marketing and Management (MBA) and an Evidence Based Coaching Certificate (EBC). The current focus of her work is building effective leadership skills at all levels within organizations. Dawne works with private and public sector organizations delivering leadership and management courses for both personal leadership and organizational leadership effectiveness.
Dawne is a faculty member of BCIT having coached in the Bachelor of Technology in Leadership and Management. . Dawne also teaches in part-time studies delivering courses that focus on the importance of human resources as an asset. Course work includes Human Resource Management, Organizational Behaviour and Compensation Administration delivered both online and in the classroom.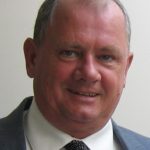 Derek Barichievy
Facilitator
Derek is a seasoned Manufacturing Executive from an Industrial Engineering and Quality Assurance background with more than 30 years' experience which includes running companies of over 600 employees; working as a Manufacturing Executive in 8 countries on 4 Continents; and includes employers such as Toyota. His track record includes turning around two publically-traded manufacturing companies of long standing losses into highly profitable organizations within short periods of time. He is a skilled veteran in the training and development of management and company executives and building companies.
Active in business teaching for many years, Derek is currently a Manufacturing Consultant, Facilitator of Executive Peer Councils for Canadian Manufacturers and Exporters, as well as an Instructor for the BCIT School of Business.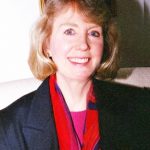 Maureen Hannah
Facilitator
Maureen is a leadership training and development consultant, facilitator and coach.
Maureen has 30 years experience as a manager and a consultant with corporations in the forest products and mining industries, engineering, insurance, technology and telecommunications companies, financial institutions, major government departments, executive programs with universities, in North America and the United Kingdom.
Maureen's facilitating and coaching, focuses on working with organizations, teams and individuals to develop strategies and skills that are practical and can be applied immediately and directly to their work situations.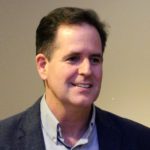 Scott Thomson
Facilitator
Scott graduated on the dean's list from the University of Western Ontario with a degree in Economics. He also holds an MBA from the Richard Ivey School of Business. With 30 years of experience in Manufacturing, Finance, Entertainment, and Sales Scott brings with him a rich understanding of what it takes to make organizations and their employees thrive.
Scott's success in coaching businesses is rooted in the believe that organizational strength is inextricably linked to an engaged and empowered team. His passion for teaching the principles of business success have earned him consistent acclaim and taken him across Canada and the US. Companies including Lepage Glue, Oracle Systems, Butcher Engineering, 3M, Volkswagen and the Royal Bank of Canada have all benefited from his services.